Former heavyweight champion Frank Mir is about calling off his illustrious career with the UFC. The UFC veteran was suspended after he tested positive for oral turinadol, a banned substance under USADA anti-doping law.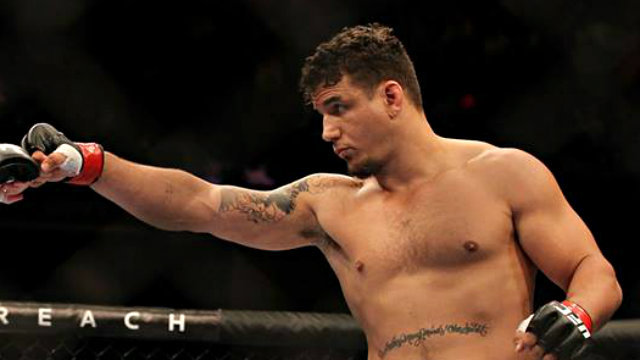 Mir who started his UFC career in 2001 is one of the longest tenured fighters on the UFC roster.
According to USADA, the veteran fighter remains suspended until April 2018. However, on Monday's edition of the MMA, the fighter stated that he is seeking release from his contract with the UFC. According to the fighter: "As of now I'm under suspension, as troubling as that is, they have it to where I can't do any broadcasting, Not that I was ever going to get it in there, just because I've been asking for several years since the WEC since put this in the rotation, right now I'd like to be released by the UFC so I can continue my career in other avenues."
Since his lengthy suspension from the UFC scene, Mir has continued to claim his innocence but has decided to forego any appeal due to the cost involved. Consequently, the fighter is hoping to pursue another career outside the UFC. After his suspension, Mir has gone on to become a studio analyst for Fox UFC broadcast at the same time a commentator for WEC broadcast.
Despite his suspension, the 37-year old fighter was recently inducted into Southern Nevada Hall of Fame. All through his glittering career, the fighter holds an incredible record of sixteen heavyweights wins thirteen finishes in the heavyweight division, eight heavyweight submissions, and ten first-round finishes in any weight class.
While the fighter might not get any celebratory departure because of his suspension, there is no denying that he has reached the Zenith of his career with the UFC.